This Saturday we teamed up with sister organisation A Little Learning and headed to Ravensbourne University for the truly inspiring Mozilla Festival 2016. Mozilla are the collective behind the 'Firefox' browser, and at the forefront of the 'Open Web' movement, aiming to 'promote openness, innovation and participation on the Internet'.
Our brief was to run an iPad Orchestra workshop for some of the 2000 participants at the conference, and as the conference was dedicated to 'connecting, engaging and exchanging', we brought along 13 students from the St Patrick's Catholic Primary School iPad Orchestra in London. We wanted to give pupils the experience of being teachers, something that the accessibility and immediacy of iPad music-making allows, and encourage the adult participants to learn through the eyes of young people, who are after all 'professional learners'.  Led by Dave Darch and Ben Sellers, the aims of the session were to:
Demonstrate that you don't have to be a musician to play great music
Create and share short compositions in small groups.
Use the ways different minds work as a strength.
We began the session with a 'remix of the remix' of Bob Marley's 'Is This Love?', before pupils guided their adult 'students' through the basics of Garageband, leading to the adults themselves pulling of a fine 'remix of the remix of the remix'!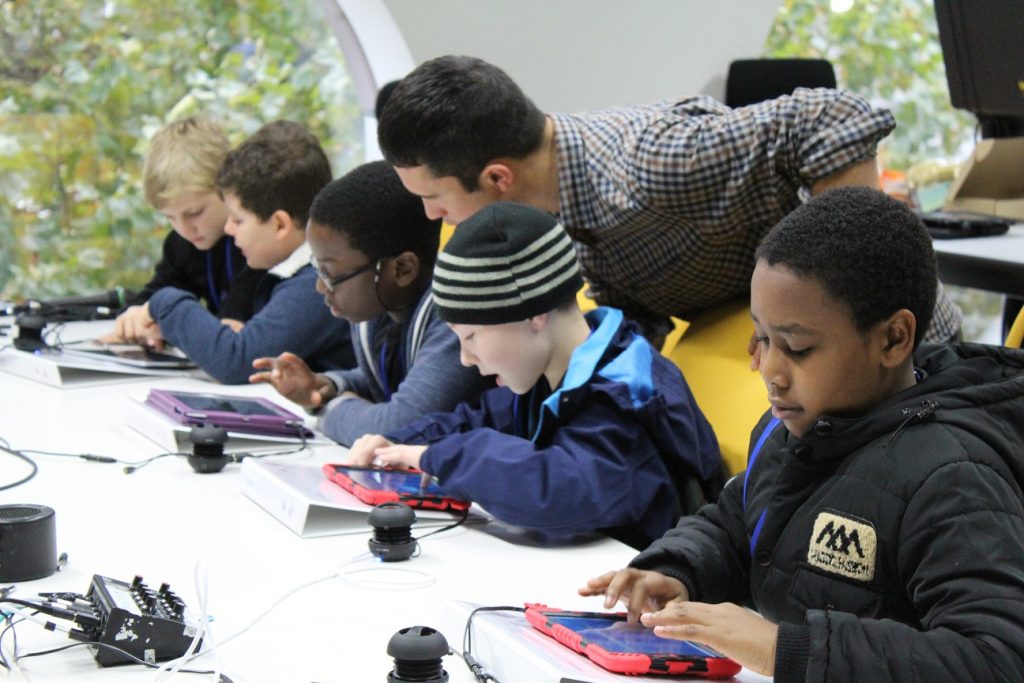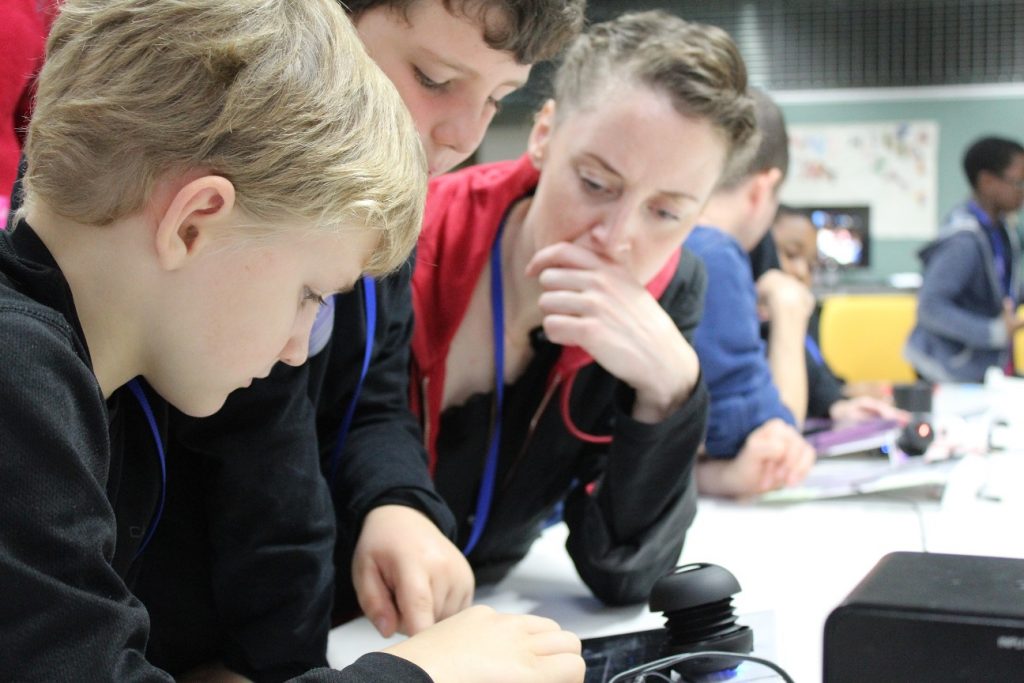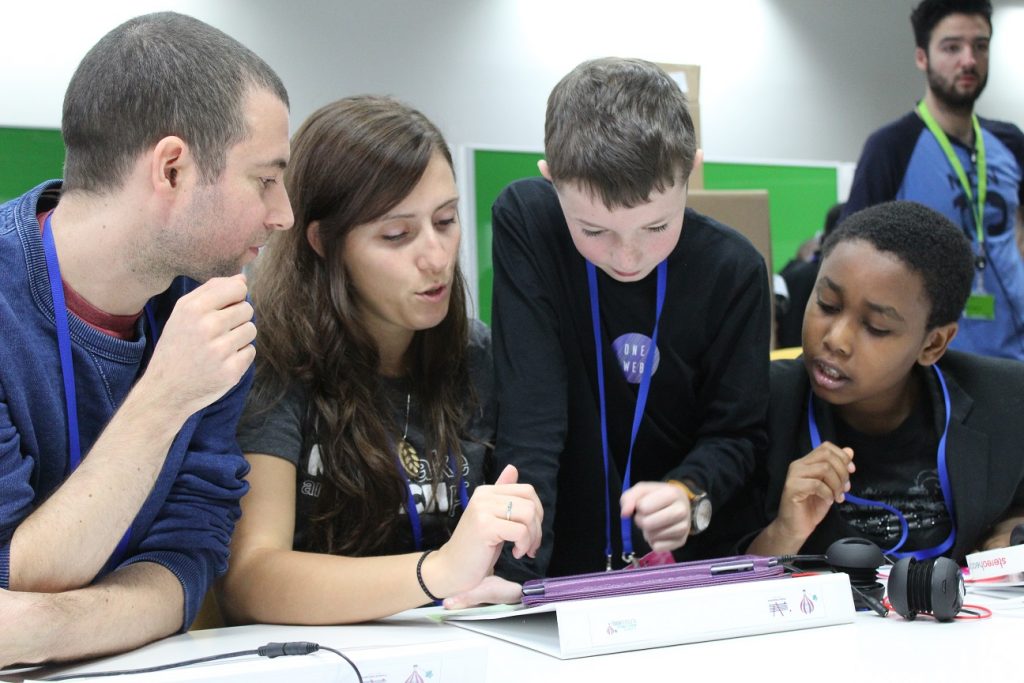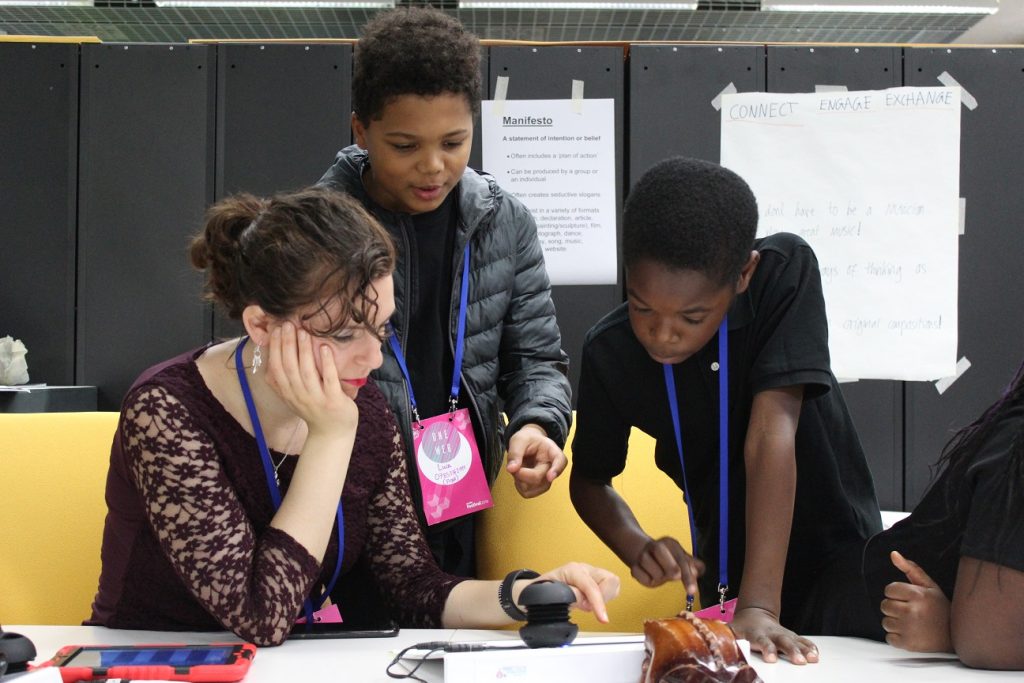 The adults and young people then worked together to create short original compositions. We ended the session with some very enthusiastic sharing. The process of putting pupils in a teaching role is excellent at developing leadership, communication and confidence, and gives them a glimpse into the world of the teacher. In our opinion this can only lead to good things!
Great write up by an Arts Award Journalist here